Tickhill, St Mary's Church- Alabaster Tomb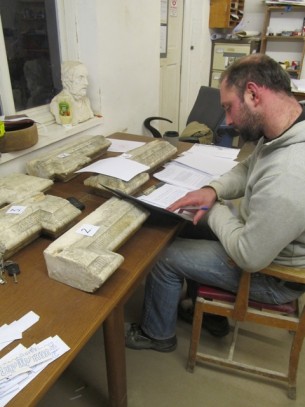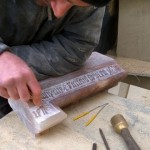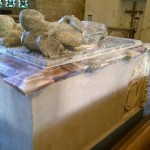 Fitzwilliam alabaster tomb dating from the 15c. The tomb commemorates Sir Richard Fitzwilliam, his wife Dame Elizabeth (nee Clarell), their son Sir Thomas Fitzwilliam and his second wife Lady Lucy Neville, Richard III's second cousin.
Missing cornice sections were reinstated using English alabaster from the Midlands, upon which the missing components of the inscription were carved. As there is no record of the original inscription in full, we consulted Professor Linne Mooney, specialist in Medieval Paleography at the University of York, to assist in setting out the letters in an authentic manner. The new alabaster pieces have a different colouring from the original which differentiates them as new.