York, St Denys Church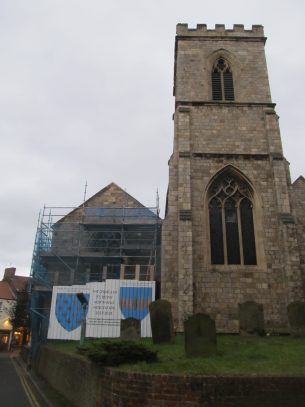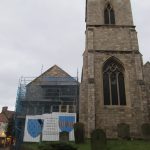 Work included repairs and renewals to the parapet and chimney, and complex tracery repairs and renewals. Glass conserved by a specialist firm. Grade 1 Listed. On the Heritage at Risk Register prior to works.
St Denys was once a much larger church, and so what we see is just a fraction of a medieval structure that was founded in the 12c., built on a Saxon church and earlier Roman building. It houses a large collection of 15c stained glass.