Kirby Grindalythe, St Andrew's Church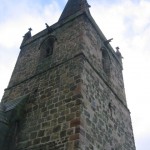 Main Contractor. Work included masonry repairs and rebuilding to tower pinnacles, parapets and main walls; lead repairs and plumbing; timber repairs to louvres and tower ladder access; repairs to stained glass windows. Grade 2* Listed.
Replacement carved elements were made with invented features, but which reflected the existing decorative scheme.